Posted by Stephanie on 17th Jul 2023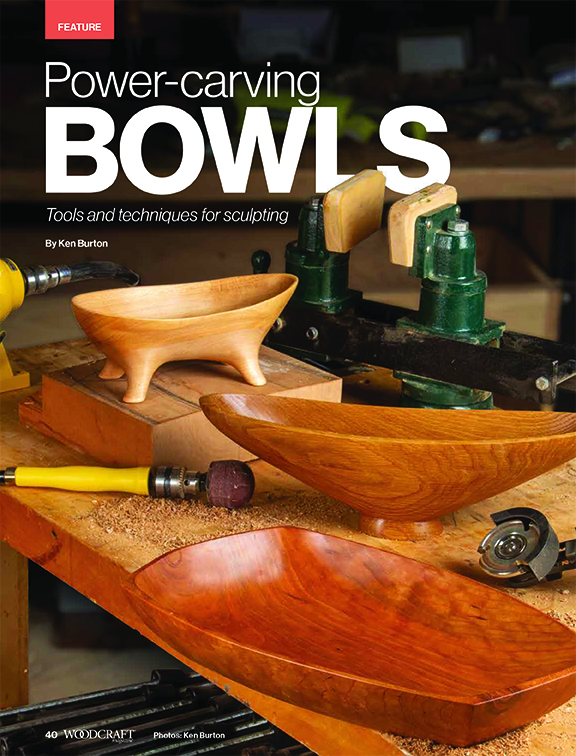 Power carving bowls is a challenging but rewarding craft that can be enjoyed by woodworkers of all skill levels. In this article featured in Woodcraft Magazine, Ken Burton shares his expertise on the tools and techniques used to create beautiful and intricate bowls.
Burton begins by discussing the different types of wood that are best suited for power carving bowls. He then goes on to introduce the different tools that are used for this type of carving, including angle grinders, rotary tools, and sanding bulbs.
Burton also provides step-by-step instructions on how to power carve a bowl. He covers everything from roughing out the shape to finishing the piece. Throughout the article, he offers helpful tips and advice to help readers get the most out of their power carving projects.
The article also features a special section on the tools and techniques of King Arthur's Tools and Manpa Tools. These two companies are leading manufacturers of power carving tools, and they offer a wide range of products that can be used to create stunning bowls.
Whether you are a beginner or an experienced power carver, this article is a valuable resource for anyone who wants to learn more about this exciting craft. With Burton's expert guidance, you will be well on your way to creating beautiful and unique bowls that will be cherished for years to come.
Download PDF: Power-Carving Bowls by Ken Burton - Woodcraft Magazine, Jun/Jul 2023
Credit: Woodcraft Magazine