About Nick Agar Signature Series
Nick Agar Signature Series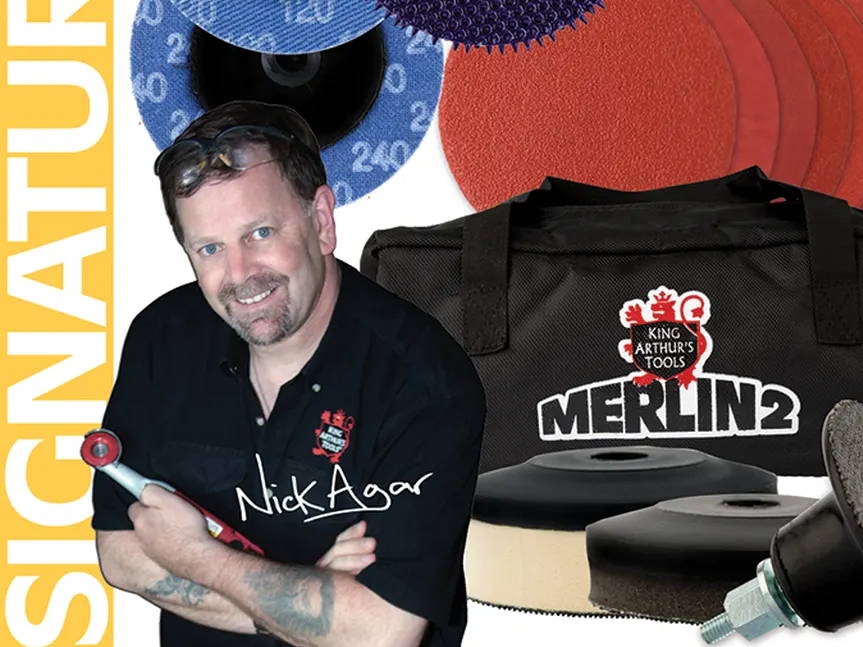 Nick Agar is a world famous sculptural woodworking artist who is a rock star in the woodturning world. He is in demand for demonstrations and classes internationally and is recognized by collectors around the world. His signature Norwegian Sunset Bowl is a beautifully crafted, multi-textured work that represents the best of woodworking and professional turning artistry. Nick and King Arthur's Tools are jointly proud of the partnership and co-branding that has resulted in this fantastic Signature Series. Nick helped tremendously in the development of several key products which have a multitude of applications in the wonderful world of woodturning.
"I hope you enjoy using this set as much as I am excited to be a part of this new range of products. This tool opens up new possibilities. It's faster, more efficient and the finish happens in seconds instead of hours."

– Nick Agar


What Can the Nick Agar SS Do?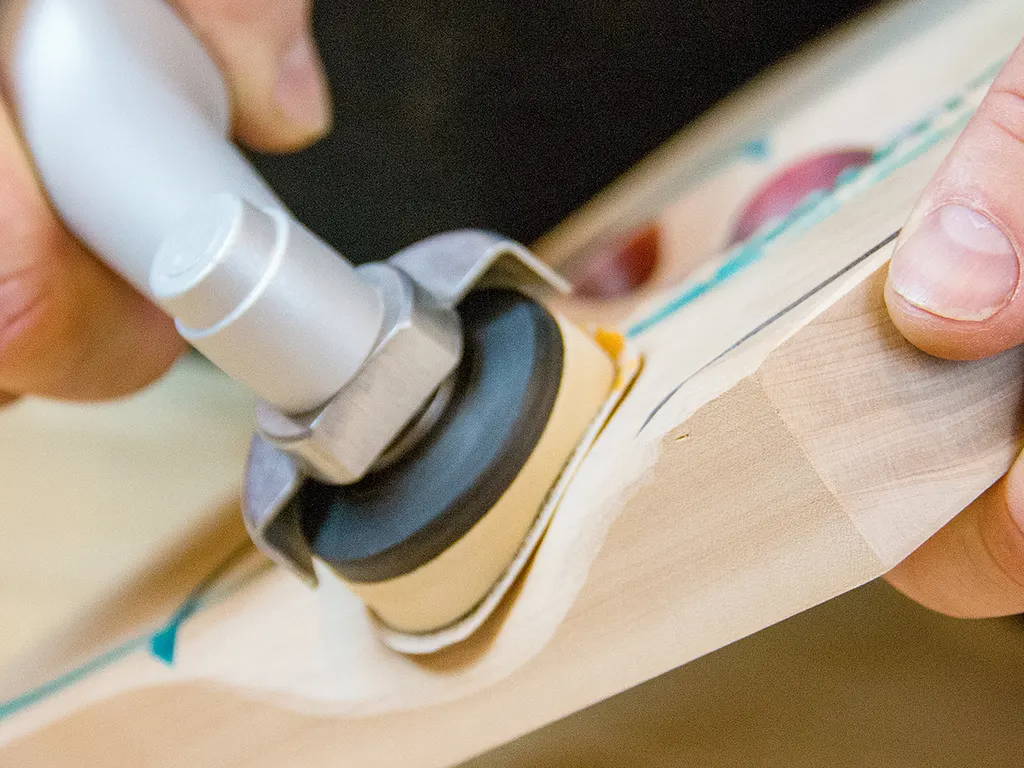 * There are two sets, Basic and Premium. The only difference between the Basic and the full Signature Series is that the Basic set includes one tungsten carbide All-Surface 3 Edge flat profile fine green disc and excludes the full set of four All Surface 3 Edge Carbide discs. We introduced this set following great demand from, and listening to, a multitude of woodturners around the world who loved using the fine green disc. We have also made this Basic Signature Series more affordable.
Both sets are powered by the MERLIN2® variable speed, mini angle grinder and include a special selection of custom-designed accessories, some developed exclusively with Nick by King Arthur's Tools. The mini grinder's variable speed also gives you excellent control over every one of the accessories – from slow to fast speeds, you're in the driver's seat! Discover accessories that greatly extend the versatility of surface enhancement and finishing in woodturning and carving. Encounter all-new, exclusive accessories like:
Tungsten carbide All-Surface 3 Edge flat profile discs in four (4) grits, only available in the full or Premium Signature Series. Refer *
36 Nick Agar designed, oversize 2.2" (56mm) sanding discs in 9 grits (80 to 1,200) that curl over sharp edges and made from the finest quality paper
With the inclusion of the Hexagonal Threaded Connector, (HTC), it will allow a wide selection of over 50 Hook & Loop, 3M Roloc™, Quick Change, Surface Conditioning and Bristle Disc attachments



Different accessories will cut, shape, sand and finish in any direction
Replaces wire brushes for metalwork, automotive, defect, scratch and rust removal
Everything you need for carving, shaping, debarking, deburring, blending, sanding, finishing and polishing