About Holey Galahad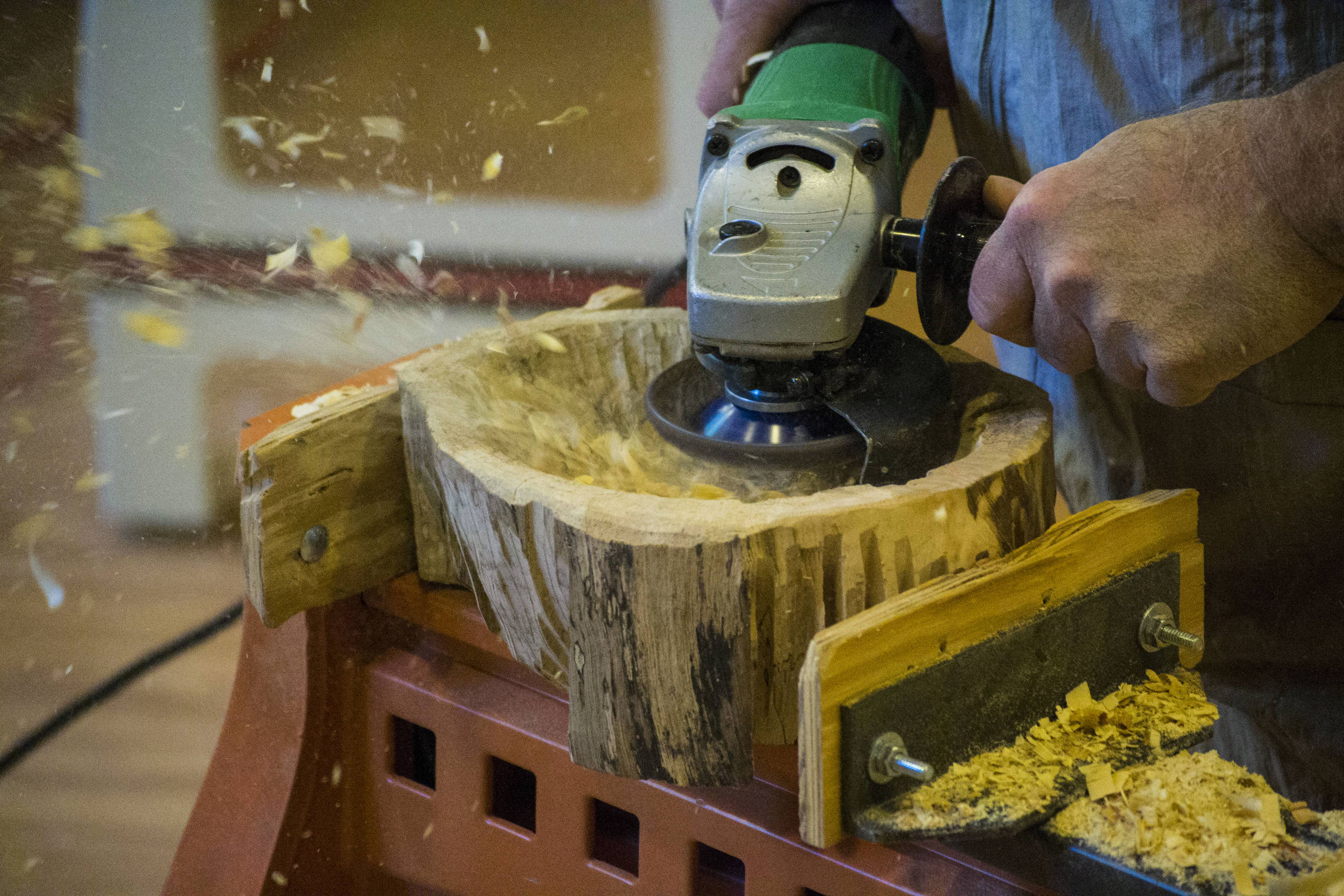 Holey Galahad Tungsten Carbide "SEE THROUGH" Discs - With their 6 hole "see through" technology, invented by King Arthur's Tools, Holey Galahads are phenomenal for extremely rapid removal of rotten wood, all excess wood, bark, high spots, ridges and chain saw cuts, leaving a very coarse to even finish on contoured, convex and flat surfaces. All fit most standard/imperial 4-1/2" to 5" and metric 115mm – 125mm metric angle grinders worldwide rated maximum 14,000 RPM. Discs measure 4" x 7/8" (100mm x 22mm) Available in four grits, from extreme coarse to fine, there are eight to choose from, with four each in both the round and flat profiles. Every Holey Galahad is engineered to "open a window to your work". There's no stopping to continuously lift the angle grinder – now you can see what you're doing and where you're going versus the usual method of carve, lift, check - repeat. They're all very fast, easy to control, can be used on both face and edge surfaces plus there's no heat buildup. Manufactured from high quality structured tungsten carbide teeth, meticulously bonded to steel discs over the total cutting surface in a 5-stage patented process. Discs can be cleaned and reused multiple times, saving hundreds of dollars in flap disc sanders, time, labor and effort.
What Can Holey Galahad do?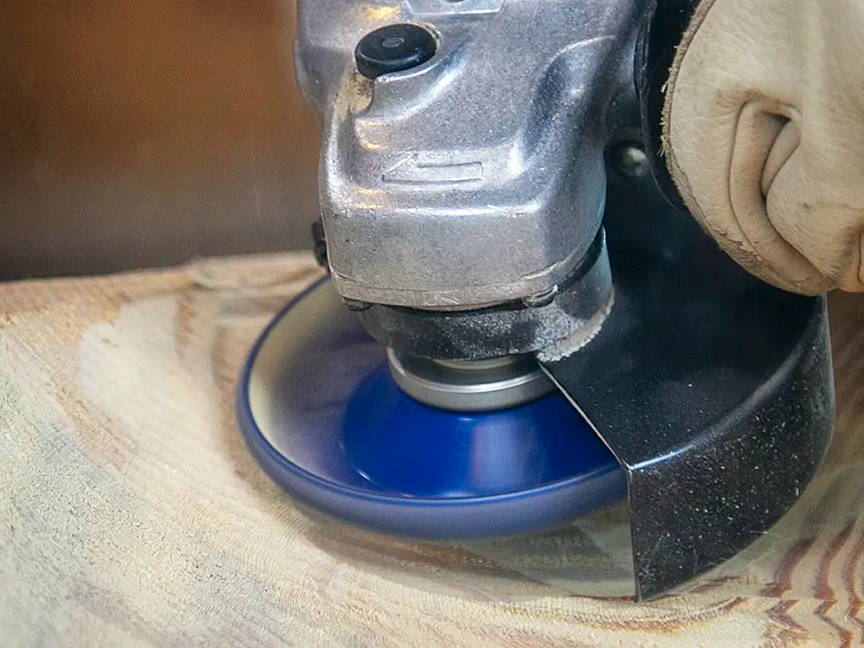 FEATURES: Nothing shapes wood better! From bowls to bears or artistic sculptures to log homes, furniture making, and taxidermy – anytime you need to get a final shape, +
Discs can be used on both their face and edge surfaces

Dramatically improves production by up to 15%

Replaces literally hundreds of flap disc sanders.

Excellent Value

(One disc saves costs in sandpaper, time and effort.)

HOLEY GALAHADs®

Open A Window To Your Work.

See where you've been and where you're going without stopping or lifting the grinder.

Enables you to see the work piece surface through the disc while you're working versus the usual method of carve, lift, check - repeat

Shape peaks and valleys into smooth surfaces, eliminating the need to "feel" the high and low spots.

Move effortlessly with or against the grain on all types of wood.