About Galahad CG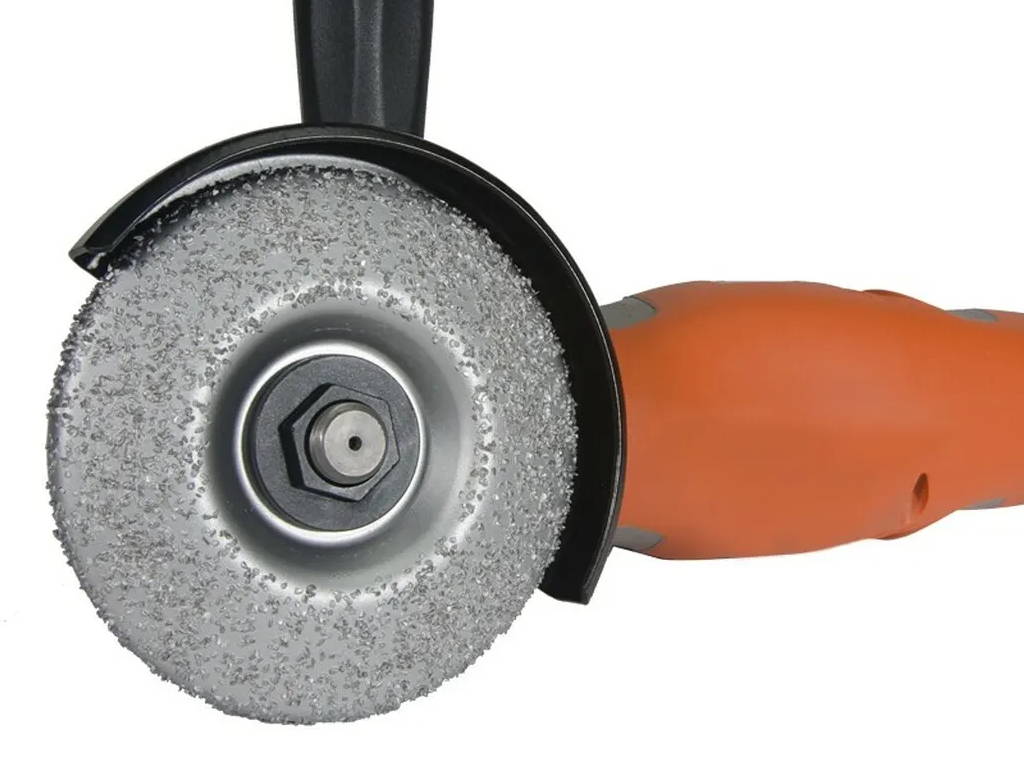 Galahad CG is our tungsten carbide disc available in both round and flat profiles for weekend warriors who do general projects and have Things To Do lists around the house. Or for employees on job sites doing light construction, nothing shapes wood better. All discs fit most standard/imperial 4-1/2" to 5" and metric 115mm – 125mm metric angle grinders worldwide rated a maximum 14,000 RPM. Galahad CG can be used for fast removal and safe shaping in any direction on wood, plastic, polywood, rubber and soft stone. Landscaping, free form shaping a rounded top fence, deck or dock posts, or quickly making awkward shapes fit together are some unusual applications for this great accessory. Each disc is coated with high quality tungsten carbide structured steel grit (SSG), bonded over the total cutting surface in a patented process. They can be cleaned and reused multiple times using a small propane burner or wire brush, saving bookoo bucks in flap disc sanders, time, labor and effort.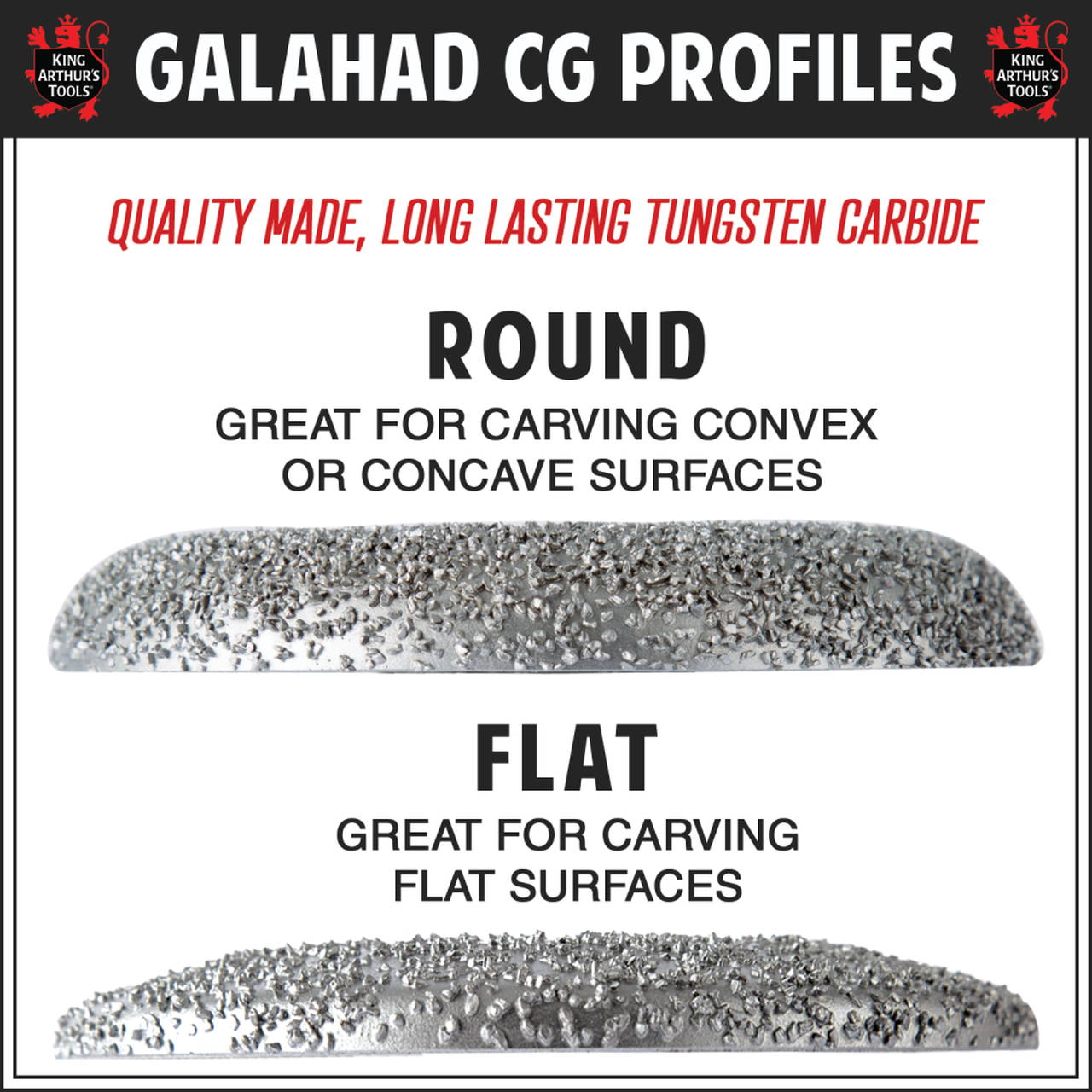 Difference between Galahad CG Round and Flat Profile Discs
Round: The round profile is great for making rapid convex or concave shapes (outward and inward curved surfaces) but it will also work well on straight surfaces.
Flat: The flat profile is great for quickly removing and gently shaping predominantly flat surfaces. It also makes convex or concave shapes (outward and inward curved surfaces) when used primarily on its edge.