About Merlin2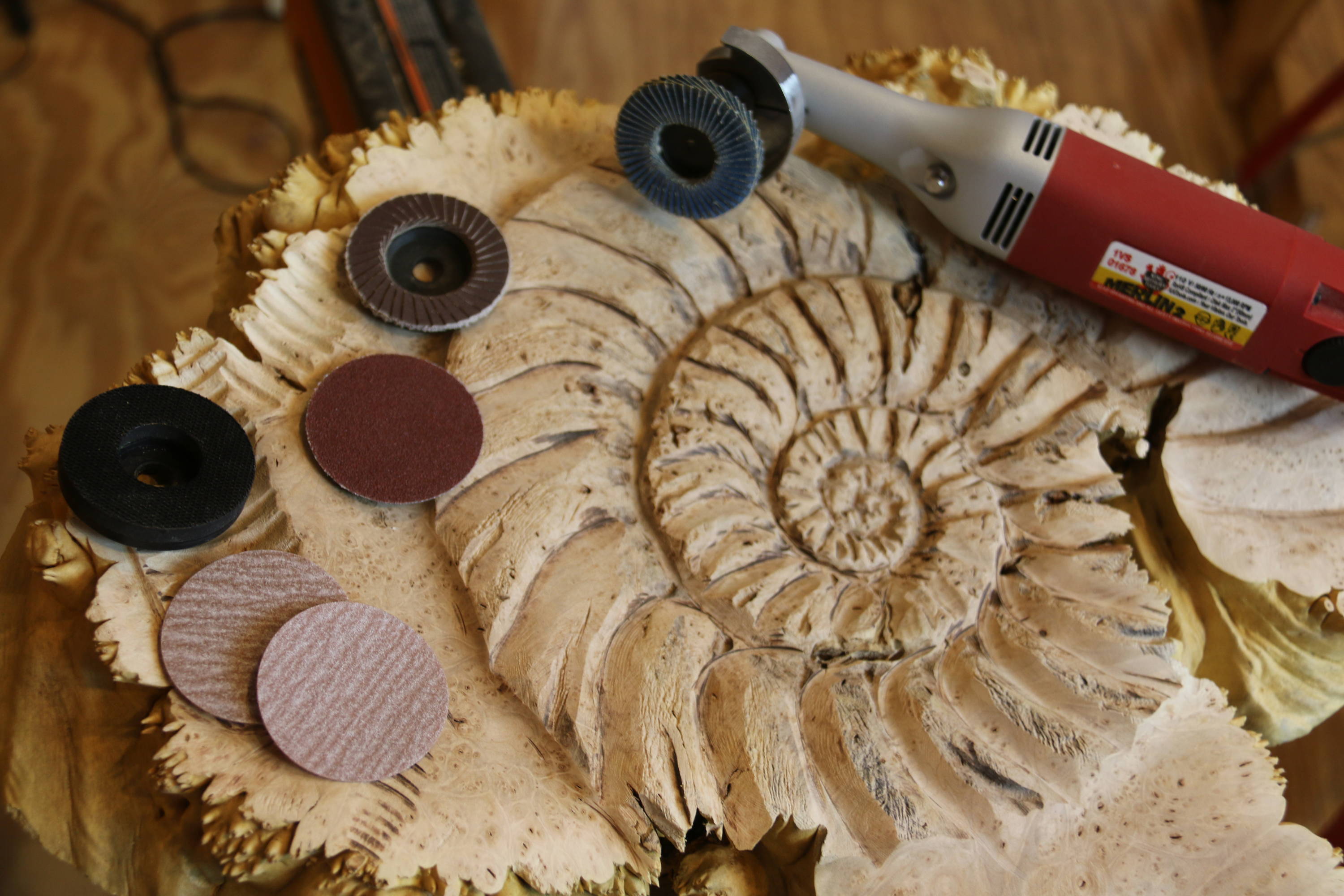 For a start, it's not a Dremel! MERLIN2® is a miniature, long neck angle grinder available in both variable speed and fixed speed, 110-115 volt and 220-230 volt models. We have a wide selection of sets available ranging from basic entry level to professional. The difference is the type, range, usage and volume of the many accessories included to suit the many markets that use the Merlin2® grinder. For information on the characteristics and qualities of the individual accessories, please refer to the specific items. All accessories are also sold as replacement parts.
Merlin2® has added the versatility of traditional air powered accessories to the convenience of a fixed and variable speed electric power tool. It eliminates the need for an air compressor with the ability to attach more than 65 accessories. Portable and versatile, it is a Wizard of a Tool for creating shapes, textures and getting into hard to reach areas. Merlin2® is an excellent choice for woodturning, wood carving, metalwork, miniature woodworking and finish work. It is also used in taxidermy and hooftrimming!
As woodcarvers and sculptors are big users, we can say with certainty that carvers who have been working on a smaller scale will enjoy the rapid, yet controlled stock removal that large-scale carvers have enjoyed for years. Using the famous 2" (50mm) 8 tooth "Smallest Chainsaw in the World" it's great for miniature work like carving spoons and small bowls, or for details on faces and feathers. But we don't recommend using this set for carving huge free-form bowls, sculptures, totem poles or the like. We have other tools you'll love for those massive projects! It's terrific for carving, shaping and sanding in difficult, hard to reach places. Using a wide range of 2" (50mm) tungsten carbide accessories with different grits and profiles, you can remove material, smooth, outline and finish shape in tight areas that previously had to be carved and smoothed by hand. All accessories have a 10mm arbor. A variety of many other 2" (50mm) disc accessories are available to fit Merlin2®. From specialty cutters and Roloc™ options to a wide range of sanding/finishing products and grinding wheels - King Arthur's Tools offers the widest range of over 65 specialty accessories that makes Merlin2® an incredibly useful and versatile power tool. Our selection also covers Hook & Loop, 3M Roloc™, Quick Change, Surface Conditioning and Bristle Disc attachments with the addition of the HTC Backing Pad.
Tungsten Carbide Accessories. When Tungsten and carbon unite they become Tungsten Carbide, one of the hardest of all carbides made. This very hard material is commonly used for the tips of tools, especially cutting tools and grinding tools. Tungsten carbide coated tools are extremely long lasting and can be used for sanding and the surface treatment of a wide range of materials. Carbide's long life and effective sanding qualities save considerable time and improve results. Carbide is the name of a sintered metal (tungsten) - an extremely hard metal having approximately 98% of the hardness of an industrial diamond. The abrasive consists of grains of carbide of a particular size depending on the purpose, which is bonded onto a steel base.
Electrical Plug - Important: Please specify the electrical plug you require for your Merlin2 at time of ordering. This is an additional service we provide at no charge. The Drop Down Bar will request you select NA (North American). For 220-230V options, please select the part number for the country's plug. King Arthur's Tools will make the Merlin2® grinder with your specific country's voltage, cord and plug. If we do not have your country's plug, please select the one whereby you can most easily obtain an electrical adapter to suit the plug you choose.
Merlin2® Miniature Long Neck Angle Grinder
Available in Variable and Fixed Speeds
Worldwide voltages: 110-115 volt and 220-230 volt
Safe to use with minimal vibration and low noise
A Wizard Of A Tool for creating shapes, textures and getting into hard to reach areas.
Excellent for woodturning, woodcarving, miniature woodworking, DIY metal working, cleanup and finishing.
Everything you need for carving, shaping, debarking, deburring, blending, sanding, finishing and polishing.
Replaces wire brushes for metalwork, automotive, defect, scratch and rust removal
RoHS compliant. MERLIN2® is the second generation of mini-angle grinders
Upgraded Electronics
Improved motor. Variable speed model powers effortlessly between 4,000 - 15,000RPM's with improved efficiency
Can be powered by an automobile's AC/DC power converter
One Piece Cast Aluminum Safety Guard
Spiral Bevel Gears operate more quietly and produce less vibration
Recessed On/Off Switch Guard with Debris Inhibiting Rubber Cover.
Larger Fan
Additional Side Vents
Improved Cords
Electrical Plug to Suit Your Country
Textured Grip Finish
Flange Holder
Includes Heavy Duty MERLIN2® Canvas Storage Bag
Merlin2® ACCESSORIES
For information on the characteristics and qualities of the individual accessories, please refer to the specific items. All accessories are also sold as replacement parts.
Once you own a MERLIN2® mini angle grinder, you can buy customized attachments which transform the grinder into an exceptional crossover power tool with expanded uses.
With the addition of the HTC Backing Pad, it will allow a wide selection of Hook & Loop, 3M Roloc™, Quick Change, Surface Conditioning and Bristle Disc attachments
Different accessories will cut, shape, sand and finish in any direction
Replaces wire brushes for metalwork, automotive, defect, scratch and rust removal
Everything you need for sanding, debarking, deburring, blending, finishing and polishing